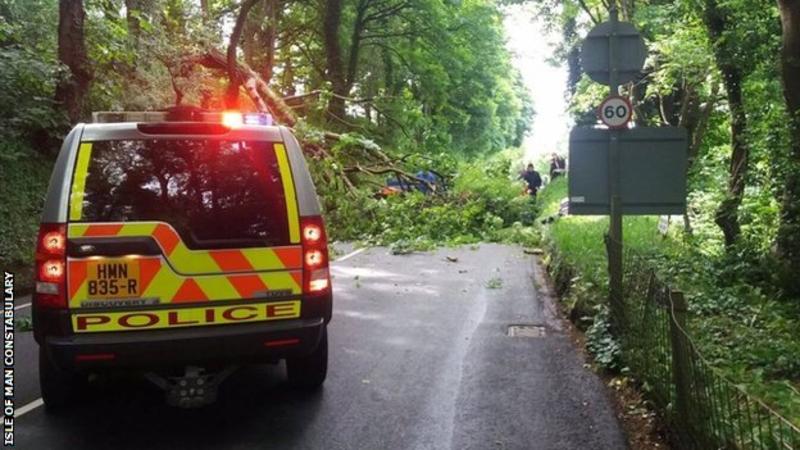 Police and the Department of Infrastructure have dealt with 18 different incidents of fallen trees, debris and down power lines overnight.
The constabulary took to social media today, revealing the number of cases dealt with last night and through the early hours of the morning.
It comes at 70mph winds battered the Island - with both the police and department of infrastructure working to clear roads.
Officers say although many of the trees have been cleared, and winds subsided there is still debris on the roads.
A yellow weather warning for coastal overtopping and severe gales remains in place until 12pm.