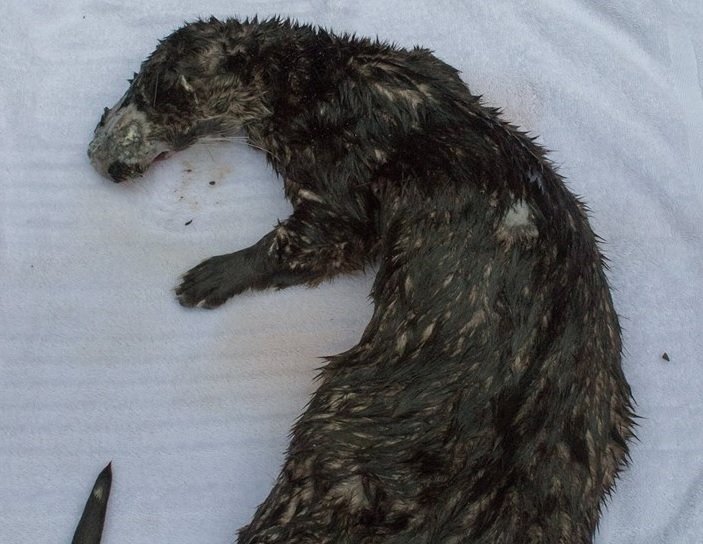 The otter was washed up last week
Investigations are underway to find out why an otter washed up on Manx shores last week.
The Manx Wildlife Trust says the animal was found by a member of the public on a beach - it's the first confirmed sighting of the species here.
Consultation with other animal organisations is now underway to try and find out why, and how, it came to arrive on the Island.
There have been unconfirmed sightings of otters in Manx waters before - people are now being asked to take a picture if they see anything.
The discovery follows that of a young Loggerhead turtle which washed up on the beach in Port Soderick two weeks ago.