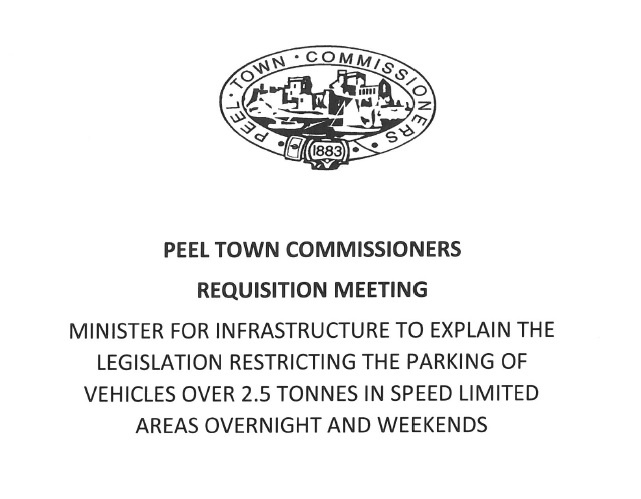 The Isle of Man's Infrastructure Minister will explain new plans to restrict parking in Peel this week. 
Ray Harmer will attend a requisition meeting on Thursday.
The meeting has been called by Peel Town Commissioners following a petition from 12 voters.
It's to discuss the parking of vehicles, which weigh over 2.5 tonnes, in speed limited areas overnight and at weekends.
Officers from the DOI are also expected to attend the event which will take place at Corrin Hall at 7pm.