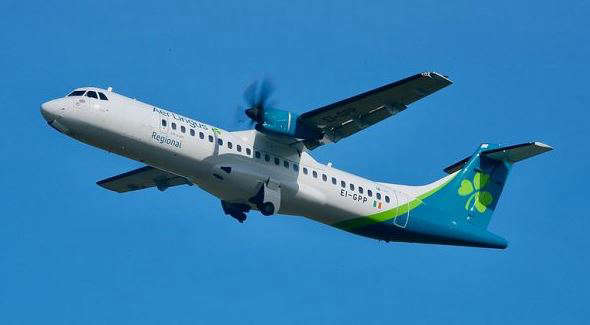 Image: Aer Lingus
Emerald Airlines is set to boost services from the end of March.
Emerald Airlines has announced it's to boost services between the Isle of Man and Dublin.
The airline, which is the operator of the Aer Lingus Regional network, said it's introducing a new double-daily service.
It's starting on 26th March and will mean additional morning flights on Mondays, Thursdays, Fridays & Sundays.
There will also be a new Saturday flight.
A spokesman from the Isle of Man Airport has welcomed the move saying it'll make it easier for islanders to connect onto US flights.