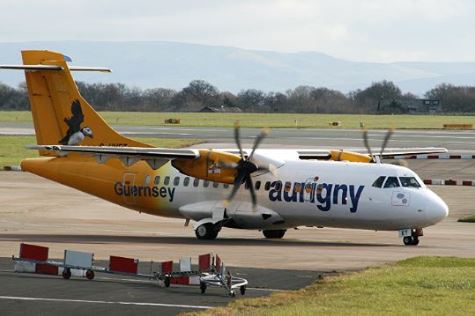 Several more flights to and from Guernsey have been announced due to continuing high demand.
Aurigny - the Guernsey-based airline operating services between the two Islands - says there will now be flights on August 16, 20 and 23 from heading out from the Isle of Man.
Meanwhile, there will be extra services on August 14, 17 and 20 from Guernsey over to Manx shores.
The airline says the move is down to ongoing high demand ahead of an air bridge between the two Islands opening this week - large numbers of the flights have sold out after the first set of tickets went on sale at the beginning of the month.
Aurigny adds it's also to assist with Guernsey sports teams which are expected to have competitive fixutres against groups from the Isle of Man.