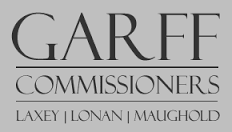 A new face has been appointed to Garff Commissioners to represent the Lonan ward.
Andrew Moore topped the votes in the ward by-election yesterday with 59 votes, just two ahead of second placed Andrew Cronin.
Mr Moore will serve in his post until 2020 when the next local authority general election takes place.
Residents cast their votes throughout Thursday, recording a 19.1 per cent turnout.