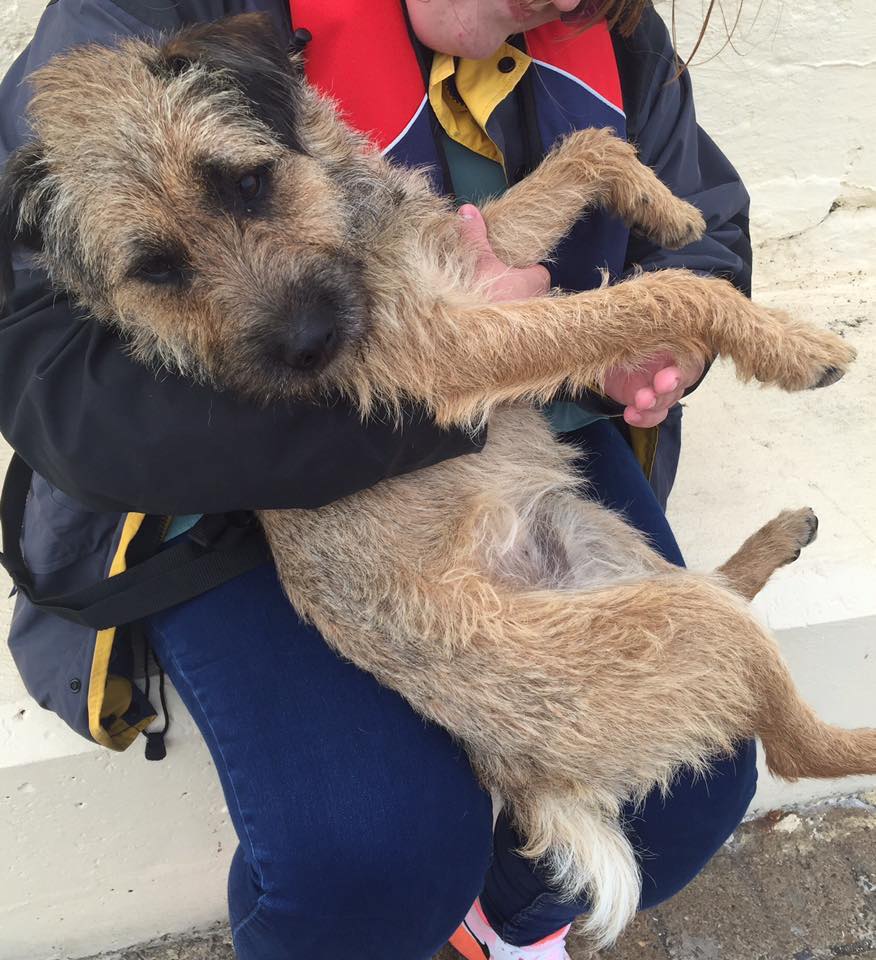 The owner of a dog which was rescued after getting trapped on a cliff in Peel has thanked the 'amazing' Manx community after her beloved pet was found safe and well.
Ralph went missing on his morning walk on Peel Hill last Monday morning - he ran off to chase his ball, got distracted and never returned.
Despite extensive searches by Peel Lifeboat and Coastguard, two drones and members of the public from across the Island the terrier couldn't be found.
That is until two days ago when a group of friends travelling up the coast in a dinghy spotted something on the cliff face two metres above the sea:
Ralph - who only had a cut paw to show for his ordeal - was reunited with owner Trudy Moore shortly afterwards; she says she's been overwhelmed by the support she's received:
Describing losing Ralph as the 'most horrible feeling in the world' she says she has one clear message for her canine: