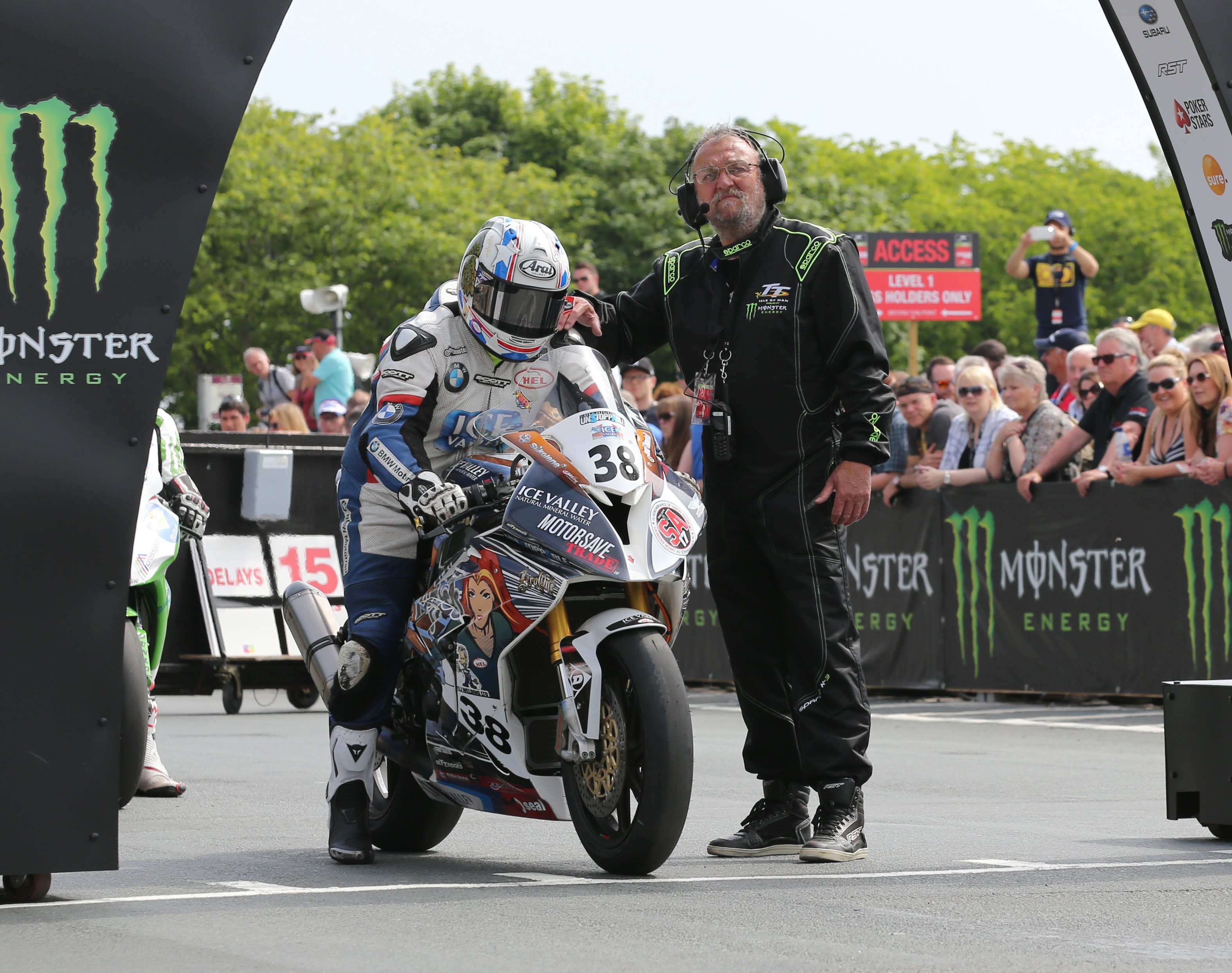 Paul Shoesmith
A TT rider was killed during a high-speed crash on one of the fastest sections of the course - that's what a court heard yesterday.
50-year-old Paul Shoesmith, from Stockport, died on the Sulby Straight during practicing on Saturday, June 4th last year.
Witnesses told his inquest at Douglas Courthouse he'd hit a depression in the road at full speed, lifting his front wheel into the air.
As it touched down again the tyre exploded - throwing the father of four from his 1000cc BMW bike.
Consultant Pathologist Dr Irvine Long told the court Mr Shoesmith had died from the multiple traumatic injuries he sustained in the incident.
Scrutineers found no issues with his bike before the session, and Department of Infrastructure vehicle examiner Anthony Bode said although the tyre had suffered catastrophic failure he could find no faults on the machine itself.
Coroner of Inquests John Needham said it wasn't for the court to speculate on why the tyre had exploded, but there was no evidence anything on the course had punctured it.
He recorded a verdict of death by misadventure saying taking part in the TT is an "inherently dangerous" activity.
He expressed his condolences to members of Mr Shoesmith's family, who had travelled to the Island for the hearing.