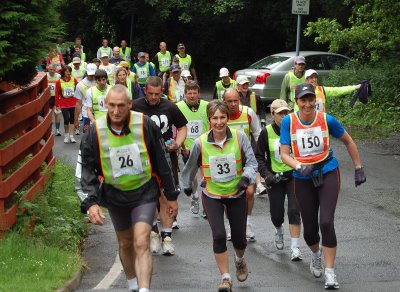 Douglas man Michael George has won the Manx Telecom Parish Walk after coming agonisingly close last year.
He completed the race with a time of 14 hours and 44 minutes beating Richard Gerrard and Jock Waddington.

Last years winner Vinny Lynch settled for fourth place.

Janice Quirk won the women's event by a clear margin.

It wasn't easy going for the 1,400 competitors, who battled against ever changing weather.