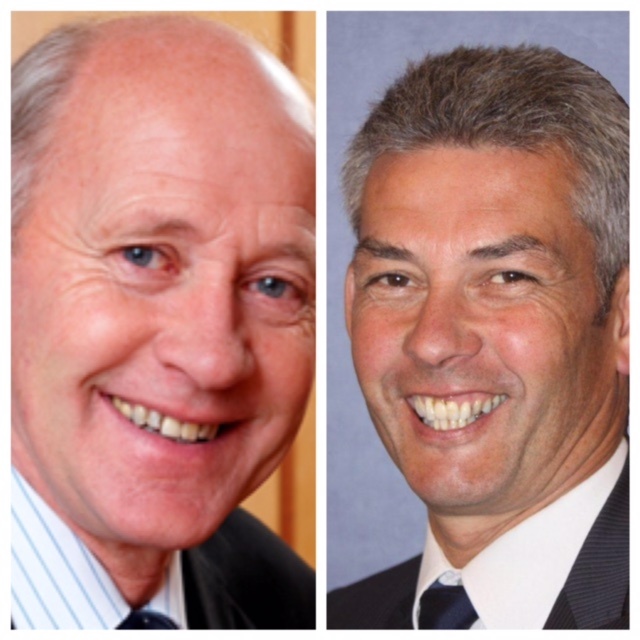 David Anderson and Tim Crookall
Tim Crookall and David Anderson have been elected to the Legislative Council.
The Peel MHK was the first to receive the required 13 votes needed with the Glenfaba MHK securing the fourth and final position.
It brings to an end 20 years in government for Phil Braidwood who narrowly missed out being re-elected.
It's not yet known if the Chief Minister will allow Mr Crookall to continue in his role as Education and Children Minister - there will however need to be two by-elections to fill the vacant seats.
The two new MLCs will be sworn in officially tomorrow morning.