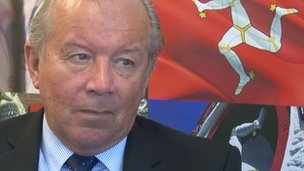 Need for the Legislative Council must be recognised when reviewing the functions of government.
That's according to the ex-Policy and Reform Minister.
Douglas East MHK Chris Robertshaw has re-introduced an amendment in the June sitting of Tynwald to a motion by a Douglas West MHK.
In it, he moves that no consideration is given to abolishing LegCo - and asks that members put it to a combined vote.
In May, Chris Thomas asked Tynwald to establish an independent review of the functioning branches of government.
Mr Thomas also suggested that the potential for creating one legislative body be decided in an all-Island referendum.
Mr Robertshaw says that's not the way forward - a move that has previously divided members: