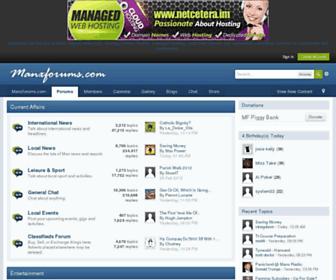 A Douglas MHK who caused controversy when he said he believed internet forums should be shut down has been challenged to discuss his thoughts in public.
Last week Geoff Corkish slammed forums – and Manx Forums in particular – saying they were full of ill-informed comments and should be shut down.
Now the Positive Action Group is challenging him to discuss his views which the group believe are trying to censor freedom of speech.
Mr Corkish has since backtracked on his comments saying he isn't opposed to forums but was concerned about slanderous and defamatory comments.
Chair of PAG Roger Tomlinson says a debate on the issue is needed:
(PLAY AUDIO ABOVE)