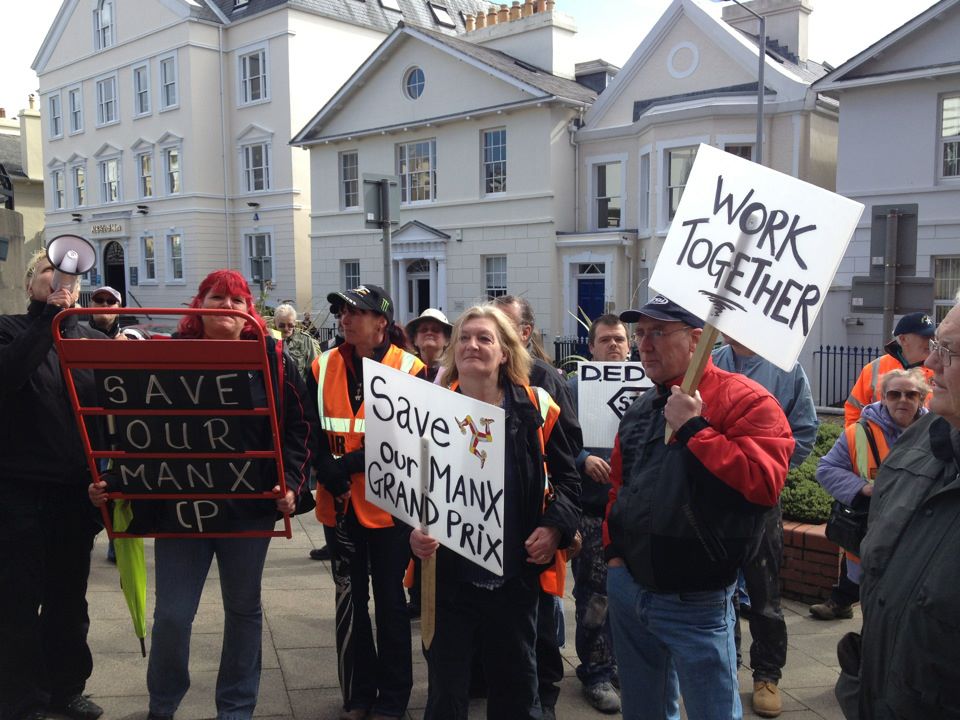 Changes to the festival sparked protests
The Chairman of the Manx Grand Prix Riders Association has told 3FM that he feels the best outcome for the Manx Grand Prix Festival has been realised.
John McBride put up serious opposition when new plans were first revealed - his main concerns being the effect it would have on riders and the lack of contingency plans for cancelled races.
It led the former racer to start an online petition which eventually gathered more than 10,000 signatures.
The Department of Economic Development and the Manx Motorcycle Club last week published the new look MGP schedule which they said had taken into account the myriad of concerns expressed by bikers and motorsport fans.
After his initial concern Mr McBride has said he is very satisfied with the new look festival which will be put in place from next year:
(PLAY AUDIO ABOVE)