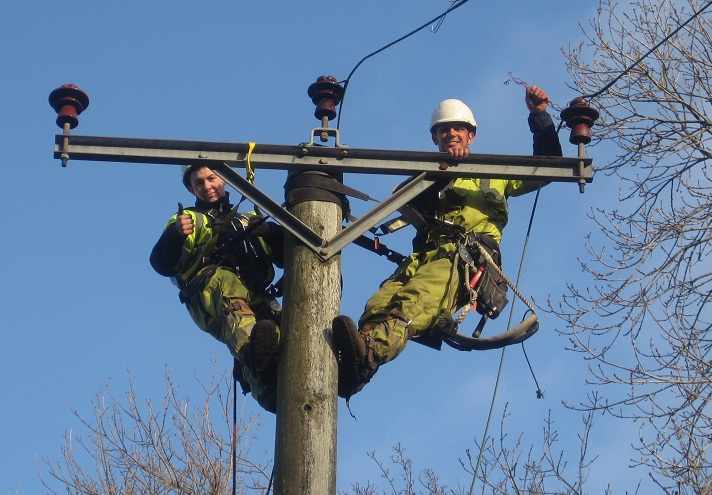 A team of MEA workers have returned after successfully helping to restore power to 17,000 homes in Scotland.
Both the chairman of the MEA and Scottish Power have already hailed the three-day operation.
The five-man overhead team spent three days assisting SP with repair work after the worst storms in the country for 30 years.
They worked in Glasgow, South Lanarkshire before moving on to Kilmarnock, Largs and Troon.
The work involved long hours and working late at night in unfamiliar territory but after three days SP declared the emergency over and the job was complete.
Chairman of the MEA Eddie Lowey congratulated the team and confirmed he's also received official thanks from Scottish Power praising their efforts.