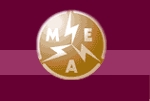 In the first Tynwald sitting of 2012 the issue of the Government\'s MEA retail outlets will be raised by Douglas South MHK, Kate Beecroft.

The Liberal Vannin member will be putting across the argument that the loss-making operation should cease.

She has said that Government needs to prioritise its operations in light of the current difficult financial times.

She is calling for the shops to shut as soon as practical, and wants a progress report to be delivered no later than the March sitting of Tynwald.