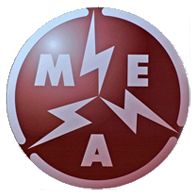 The planned trip by a team of MEA workers who were going to assist with getting power restored to thousands of homes in Scotland has been put in doubt.
The five-man overhead team were scheduled to leave the island on this evening's 7.45 service before travelling up to the Scottish coast.
However, within the past hour the Steam Packet has cancelled that sailing and the return voyage at 2.15am.
The MEA has told 3FM it's hopeful the workers can get on tomorrow's 8.45am service and continue as planned with the operation with Scottish Power that will aid some 17,000 homes.
However, should that sailing also be cancelled the team's involvement may have to be reassessed because of time constraints.