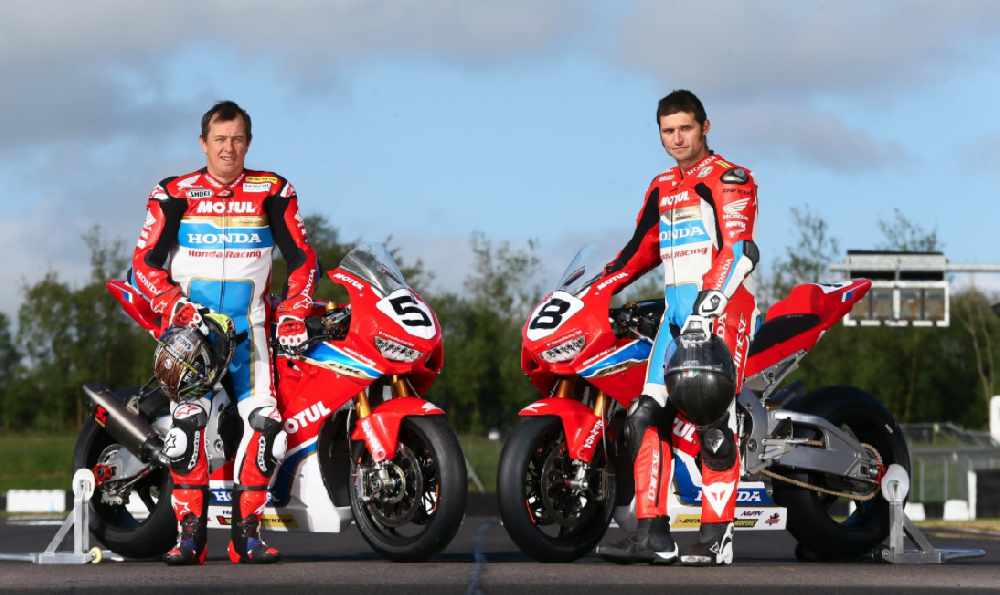 John McGuinness and teammate Guy Martin
TT star John McGuinness suffered more serious injuries than initial thought after a crash earlier this week.
The Morecambe Missile came off his bike on Thursday at the North West 200 during a Superbike qualifying session.
His team – Honda Racing – say he's now been diagnosed with a compound fracture to his right lower leg and will need to wear an 'external fixator'.
The 45-year-old also suffered four broken vertebrae and three broken back ribs – he'll have to wear a cast for up to six weeks as part of his treatment.
It's expected McGuinness will remain at the Royal Victoria Hospital in Belfast for a week.
Honda Racing say the incident is a "real blow" to John and the team but say he's got an "incredible amount of spirit and is in very good hands".