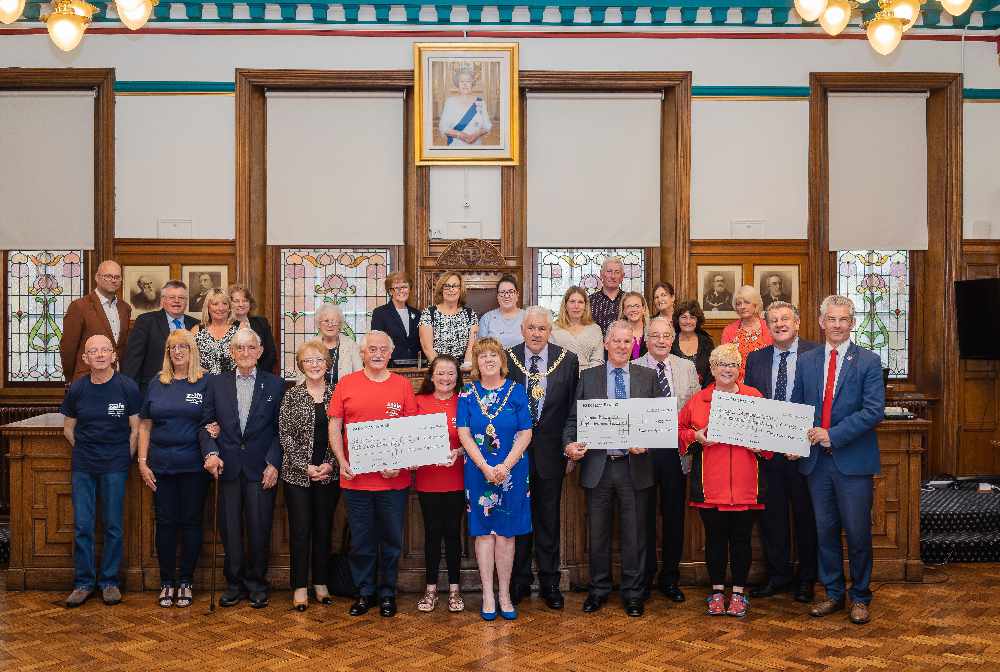 Local causes are set to benefit from thousands of pounds raised by the Mayoress of Douglas's charity this year.
The fund has generated £23,000 over its 2018-19 campaign, with £8,000 each to go to the Rotary Club of Douglas and ASAFA Isle of Man, £5,000 being donated to the Special Olympics, and ten other causes to receive £200 a piece.
Mayoress Angela Joughin says she's been 'touched and humbled' by the work and selfless dedication of so many volunteers she and Mayor Jon Joughin have met during their year in office.
She's also thanking the support they've both received the charity appeal committee, voluntary organisations and local businesses.