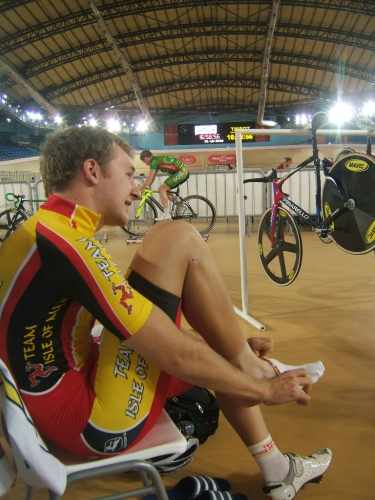 Manxman First Rider From British Isles Over the Finish Line
Mark Christian finished in 6th place today 20km Scratch Race out in Delhi failing to pick up another medal for the Island.
Although he missed out on the medals it was still a very strong performance from Mark, he was the first rider from the British Isles to cross the line.
His Manx team mate Chris Whorrall didn't finish the race which once again was dominated by Australian Cameron Meyer who claimed a very convincing victory.
Mark of course picked up the Island's first medal earlier in the week in the points race.