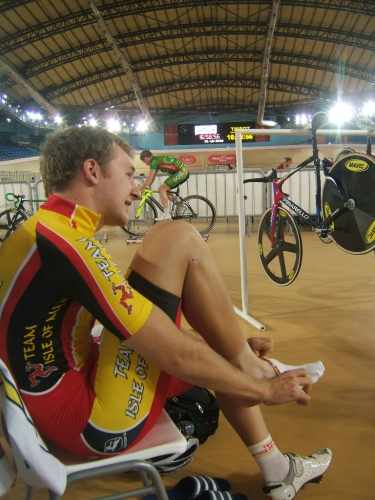 Medal Winner Mark Christian and Team Mate Chris Whorrall Make it Into Scratch Race Finals
Medal winner Mark Christian and teammate Chris Whorrall have both put in very strong displays in the scratch race qualifiers both breezing into the final 24.

The two eased into the final 24 with Chris finishing 7th in the first heat and Mark getting the second spot in Heat two.

The scratch race brought gold for the Island at the hands of Mark Cavendish in Melbourne in 2006.

The two will be vying for more medals when the scratch race final gets underway at 9.30am our time today.