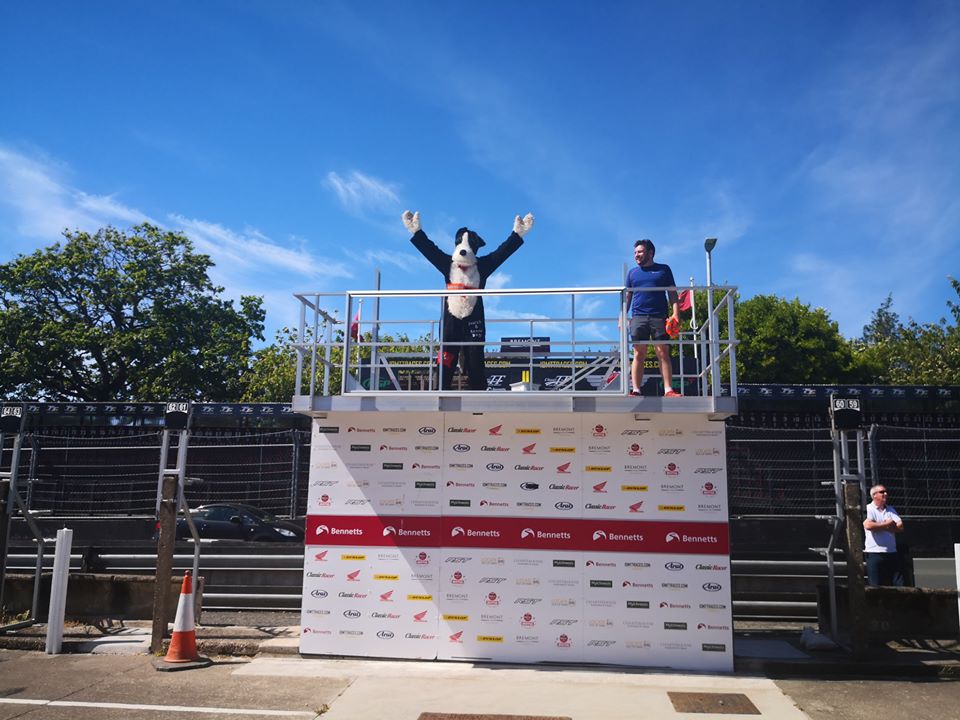 A mascot for the Islands Search and Rescue Dog Association has walked the entire TT course raising money for Rebecca House.
Wearing the 'Manxie Dog' costume, SARDA dog handler and teacher, Jim MacGregor, completed an anti-clockwise route of the famous circuit on foot over the weekend and has now raised over £2,100 for the local charity.
Mr MacGregor finished the challenge quicker than originally estimated in a time of around eight hours and fifty minutes.
SARDA is thanking all those who gave Jim encouragement and support as he made his way round - saying 'The Isle of Man really is a special place'.