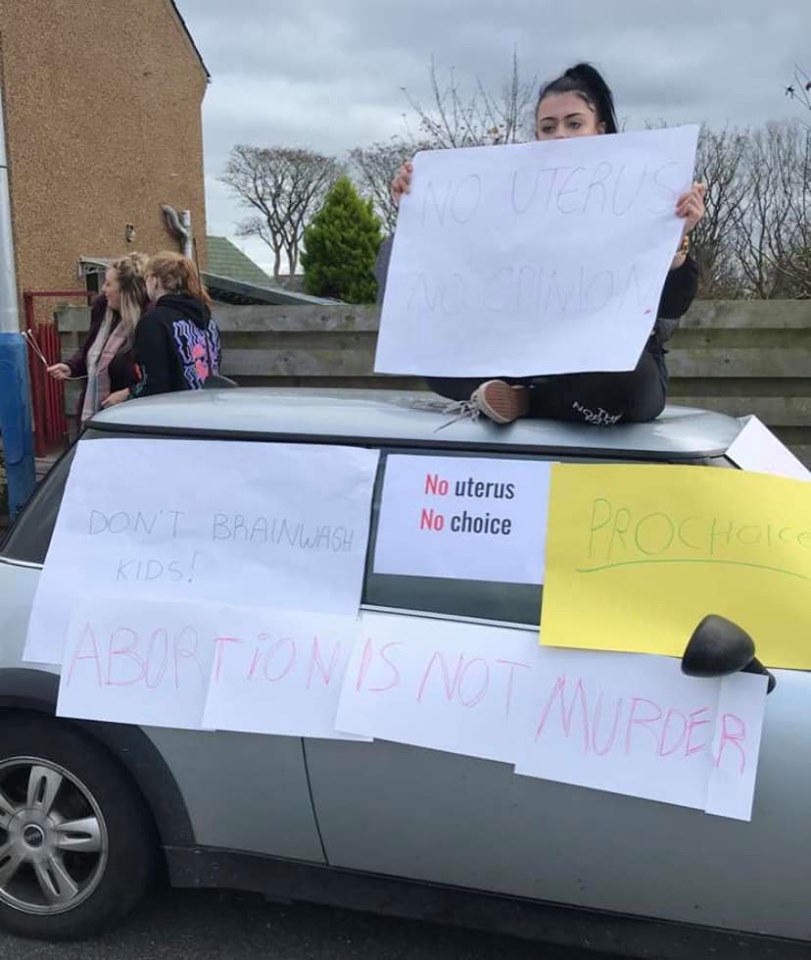 A group of young students have demonstrated against anti-abortion campaigners in the Island's capital.
It comes following a pro-life organisation standing outside the College displaying graphic images and handing out leaflets.
In a post on social media, a local girl says her and others decided to stand alongside them with their own signs, to protest against their protest.

Lucianne Bullock, who uploaded the post says young people on Island come to College to get an education, not be harassed with graphic imagery and 'untrue facts'.
She adds the group are a movement, people who share the same views and are here to educate not belittle.
Following the demonstration, Handmaids IOM took to social media to show their support saying they are "incredibly proud of these amazing young people standing up for their right to choose."