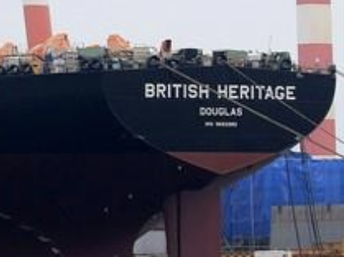 A Manx-registered oil tanker has sparked a confrontation with Iran's armed forces.
The British Heritage, which is registered in Douglas, was targeted by Iran's Islamic Revolution Guard Corps as it travelled through the Strait of Hormuz on Tuesday.
HMS Montrose, a Type 23 frigate, is carrying out security duties in the area and stepped in to warn the Iranian boats not to seize or attack it.
The incident comes amid rising tensions in the area after British forces impounded an Iranian oil tanker last week.