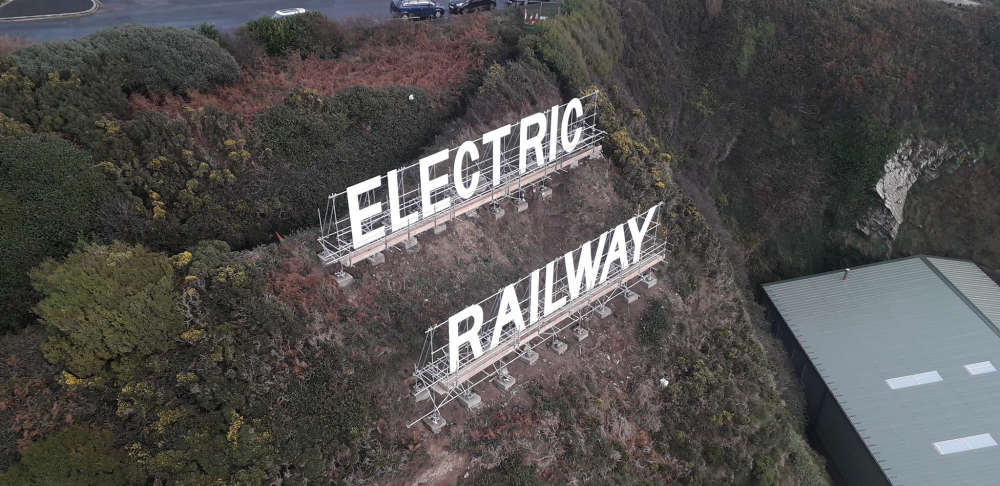 Image: Manx Electric railway
The iconic railway sign is expected to last 50 years.
The Manx Electric Railway Sign in Douglas has now been replaced at a cost of £130K.
The Island landmark, which overlooks the bay, was initially installed in 1993, but was removed for safety reasons in October 2020.
The sign was due to be replaced in time for this year's railway season but was delayed due to the pandemic.