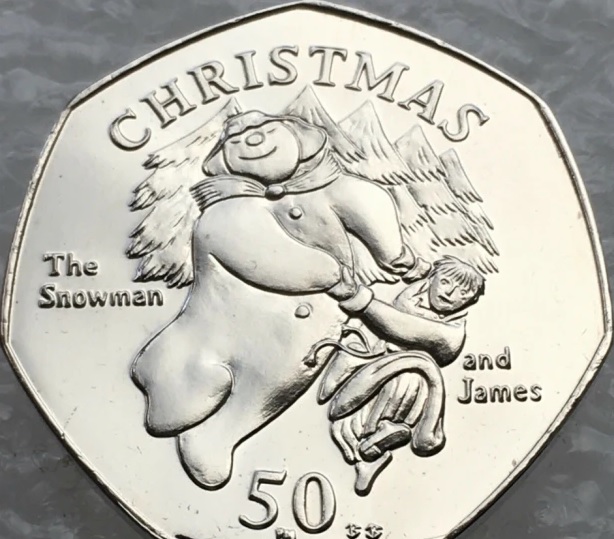 A Manx 50p piece has fetched one of the highest prices Britain's ever seen for an in-circulation coin.
The 2003 coin was part of a special issue by the government and features the snowman from the Raymond Briggs books.
Only 10,000 were ever made, and the online auction on eBay saw frantic bidding which saw the coin's value leap from just 99p to £336 in just seven days.
In contrast, the 50p piece considered most valuable by collectors - a Kew Gardens design - usually fetches around £160 when one of the 210,000 goes up for sale.