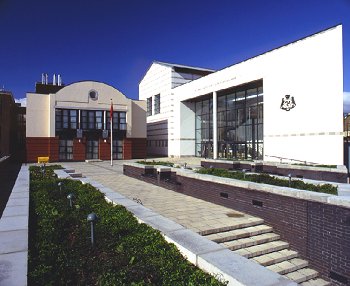 A Douglas drunk who put himself at risk of electrocution by urinating in a police cell has been told he should be "deeply ashamed of himself".
31-year-old Nicholas Derek Jones, of Peel Road, caused more than £1,000 worth of damage to two cells at Police Headquarters after being arrested on June 11th.
At Douglas Courthouse yesterday Jones pleaded guilty to damaging property belonging to the Department of Home Affairs.
The court heard Jones was put into a "risk suit" after becoming "abusive and aggressive" - CCTV then captured him using the suit to block the toilet and flood the cell and corridor.
After being moved to a new cell he was seen urinating on the floor before sucking it up and spitting it at the camera and communication panel; he was also seen snorting his urine.
Jones then tried to insert his penis into the electronic device - which is used by officers to speak to those in the cell - in an apparent bid to urinate into it.
Jones' advocate told the court he realised "he went too far" adding "Perhaps he started off trying to make some sort of protest".
Sentencing Jones - who sat with his head in his hands throughout the hearing - Deputy High Bailiff Jayne Hughes fined him £1,750 and ordered him to pay £1,106 in compensation.