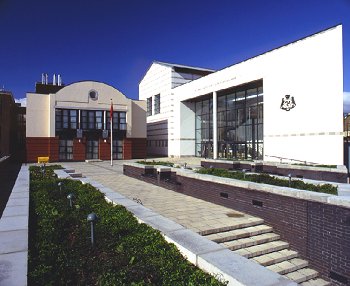 Douglas Courthouse
A man arrested for being on closed roads has been sentenced to eight weeks in prison.
47-year-old David Seager appeared at Douglas Courthouse today after being taken in by police yesterday for committing an offence under section 2 of the Public Order Act, and being on closed roads.
Mr Seager, who is from Bristol, was one of four men being verbally abusive to marshalling staff - who had instructed them to get back behind the barriers.
He was subsequently excluded from the Isle of Man.
Police hope the aftermath of this incident sends a message that anti-social behaviour towards fellow spectators and marshals won't be tolerated.