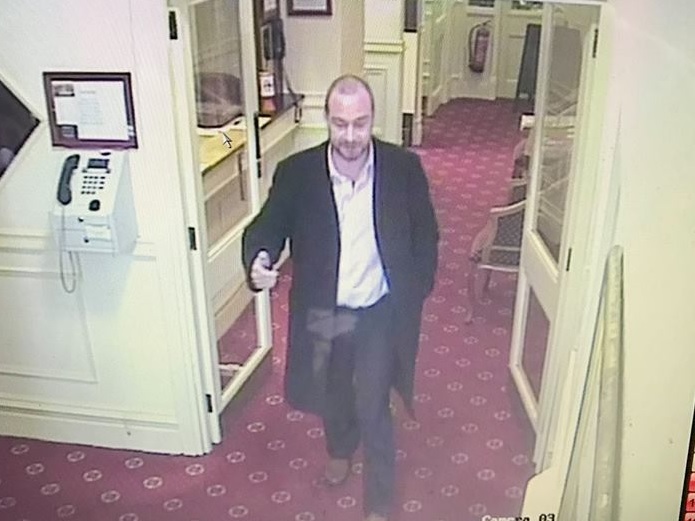 Thomas Nigel Samsworth
A conman from Oxford who travelled around the Isle of Man ripping off Island businesses has been jailed for 26 weeks. 
32-year-old Thomas Nigel Samsworth, from Farmoor, spent a week staying in hotels and guesthouses and consuming meals and drinks - but failed to pay a penny for it.
He was caught after police released CCTV images of him leaving a business in Port Erin without paying.
He later pleaded guilty to eight counts of obtaining goods without payment and five of obtaining services by deception.
Between March 14th and 21st Samsworth including The Welbeck, New Manilla Hotel, Empress Hotel, Sulby Glen Hotel and Sefton Express.
He also visited The Mitre, The Shore and The Falcon's Nest - on each occasion he either came up with an excuse as to why he couldn't pay his bill or scarpered without coughing up.
His excuses ranged from being locked out of his flat, that he was going to the bank and that he was waiting for a friend to fly in with his bank card.
In total he left Manx businesses out of pocket by £1,089.77p.
At Douglas Courthouse last week Samsworth's advocate told the court he'd travelled to the Island after being released from prison in the UK in the hope he could find work.
Describing his lifestyle as "chaotic" he said he was homeless and had no identification or bank cards - telling Magistrates his Social Enquiry Report "doesn't paint a pretty picture".
Jailing Samsworth Magistrates told him "We do not believe you have, or had, any intention to pay back the money".