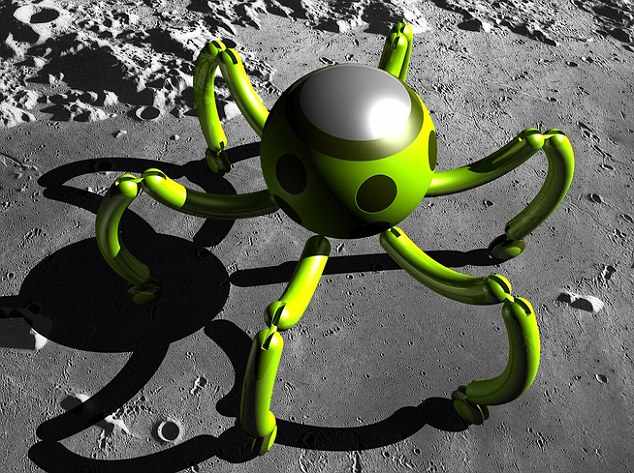 Italy\'s Spider influenced entry for the competition.
Worlds Most Lucrative Prize has Summit on Isle of Man Today
The Isle of Man will play host to dozens of entrepreneurs and space engineers today as plans are finalised for what is going to be one of the most lucrative and technologically advanced competitions the world has ever seen.

The Lunar X prize is offering a $30 million dollar prize to the team that can design a space craft, land it on the moon and have it carry out a journey of more than 500 metres.

The teams will be presenting their progress during the two day summit on the Island.

The craft is a robot rover, NASA say currently you couldn't land a robot rover on the moon for less than a billion dollars, this competition aims to achieve it with a budget of under $50 million.
Once on the moon the craft will be record footage which will then be turned into a high definition 3D film, a deadline has been set for 2012 if the team wants to take home the full prize.
The event will be held today and tomorrow at the Villa Marina.