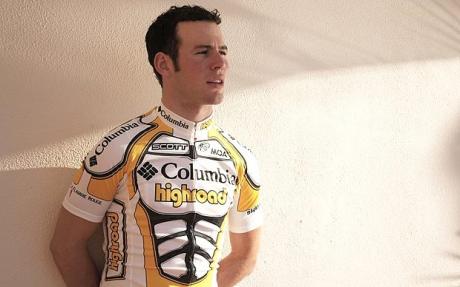 Chasing Legends Focuses on Manxman Cav
An acclaimed documentary about the Tour De France, which has Manxman Mark Cavendish as the central protagonist is set for a Europe wide Cinema release.

The film, Chasing Legends, documents the intense journey through the most arduous bike race in the world, the Tour De France.

The action was filmed during 2009's tour, when Mark Cavendish won an unprecedented 6 stages cementing his status as the fastest man on two wheels.

The documentary focuses on Team HTC-Columbia and shows the highs, lows, triumphs and tragedies of those that make it through the gruelling 3 week tour.

Cav will be on hand to take part in a live link up Q&A session at the premiere of the film at the O2 arena in London tonight.
You can see more about the film HERE