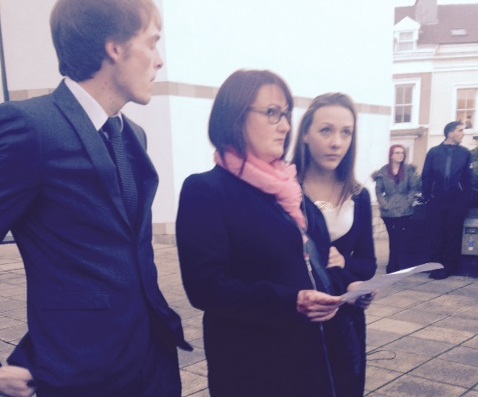 The family of an Onchan schoolgirl who was killed in a car crash in March say they have been left to endure a "life sentence".
18-year-old Peel man Craig Bridgewater was yesterday sentenced to three years in prison for causing death by dangerous driving.
He was driving a Ford Fiesta on March 8th which crashed on the Switchback Road killing Lucia Porter.
Her mother Julie says the family takes no pleasure from the sentencing:
Lucia, who was one of eight people in the vehicle, was thrown from the car as it lost control and rolled into a field - the car came to rest on top of her trapping her underneath.
The court heard how Bridgwater, who had no driving licence or insurance, was "deeply sorry for his actions" - his advocate described it as an immature and impulsive act of youth which led to disastrous consequences for two families.
Julie says she would do anything to turn back time: