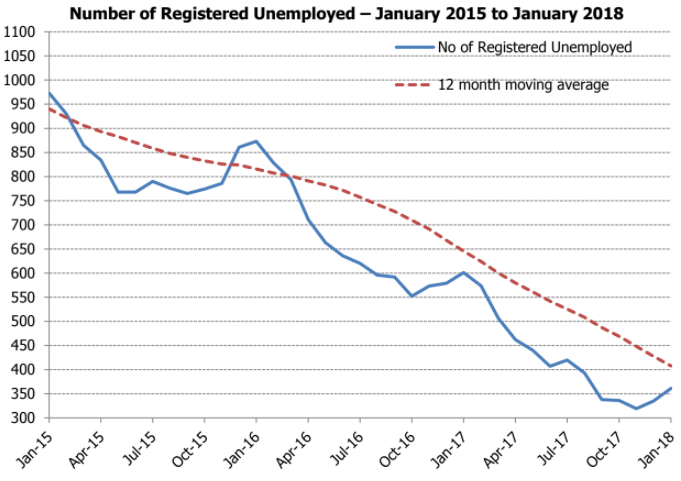 Unemployment on the Isle of Man has fallen, according to new figures from the government.
Just 361 people were out of work at the end of January 2018, compared to 601 people the year before.
The unemployment rate for January stood at 0.8 per cent - with no change since December 2017.

However, government revealed the figure for January is the lowest figure it's been since 2003.