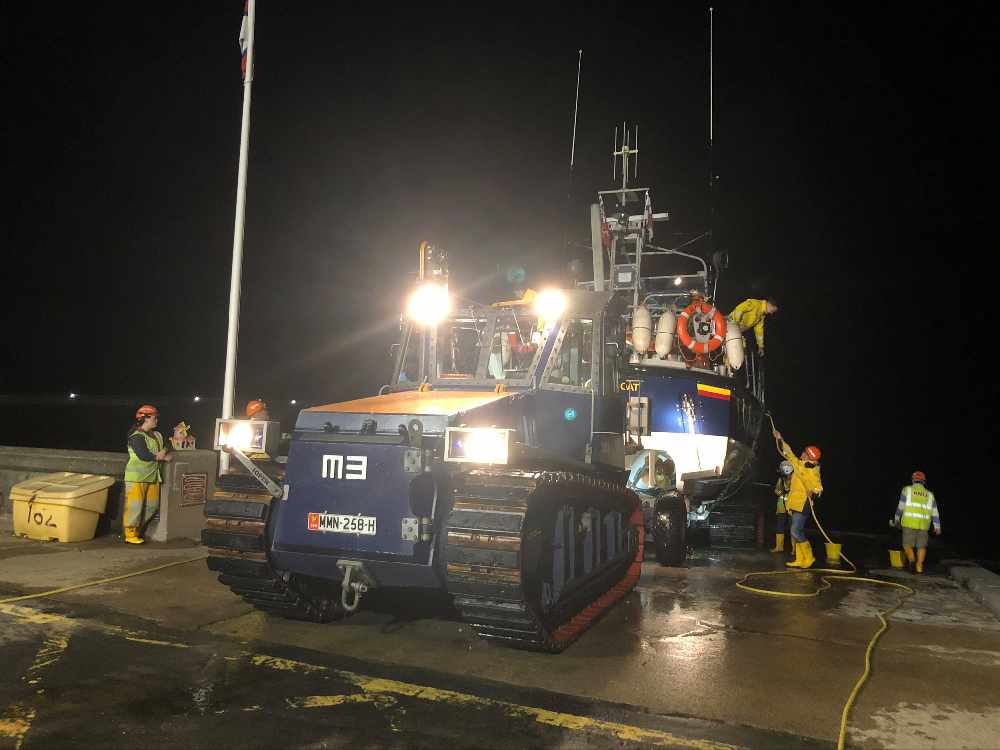 Lifeboat volunteers spent nearly three hours searching waters, following a 999 call by a member of the public.
Ramsey crews set off just before 7.30pm on Tuesday to reports of a person possibly in the sea near the Point of Ayre.
Douglas RNLI Lifeboat and a helicopter were also deployed to join the search an hour later.
Following a thorough search nothing was found and the search was called off shortly after 10.10pm.
Jason Colley, Coxswain Ramsey RNLI said: 'Fortunately this call turned out to be a false alarm with good intent. The member of public did the right thing in calling the Coastguard when they thought someone was in difficulty.'