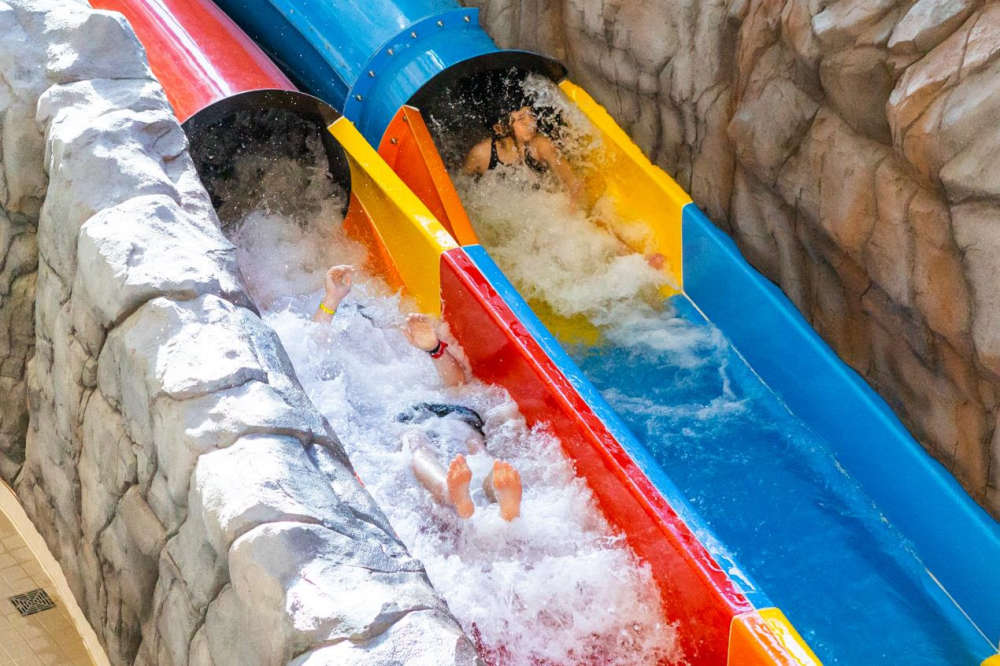 It's official - from tomorrow both of the flumes at the NSC will be back up and running.
The flumes - which had been shut for more than three years for a multi-million pound revamp re-opened at the end of November last year.
However, by January 1 this year - one had closed.
Government said the closure followed concerns just before Christmas that 'the swimmer's exit from the flume wasn't always as smooth as it should be.'
Now, in a post on social media - the NSC says 'it's time to slide'.