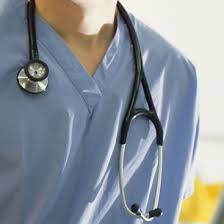 The Department of Health and Social Care revealed that its locum spend jumped by over £1.5 million at Noble's Hospital in the last financial year.
The figure currently stands at £5.8 million.
It first jumped by over half a million pounds from approximately £3.6 million to around £4.3 million in the year ending 2013/14.
The news follows a question tabled for written answer by Douglas North MHK John Houghton in Tynwald yesterday.
Minister Howard Quayle was asked how much has been spent on locums in last five financial years.
The department responded by identifying the cost of staff - breaking down the money spent on agency workers by hospital division.