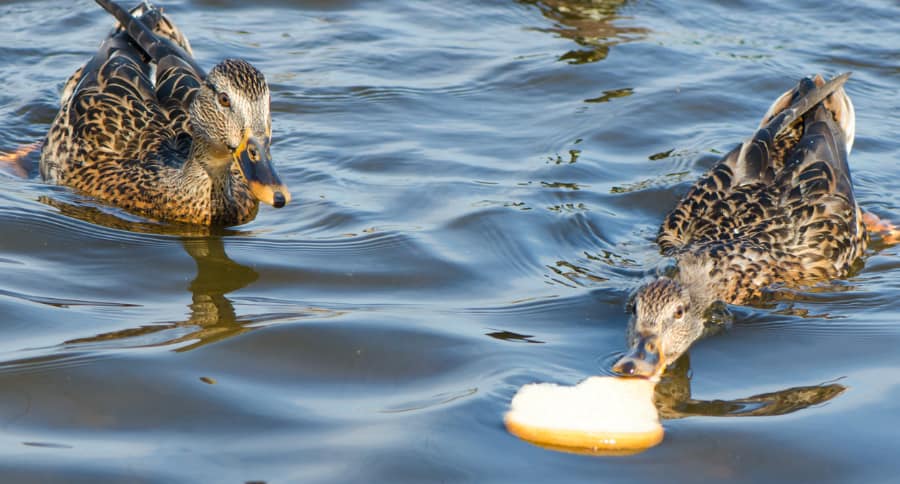 The Manx SPCA says lockdown could be good news - for ducks.
The charity says as part of lockdown routines many people are going out on family walks - and this is good news for a certain animal.
The MSPCA claims traditionally at this time of year there are fewer visitors to parks and glens, so ducks are fed less of the bread and treats they get in the warmer months.
This is also a time of year when there is less vegetation for them to eat, and some starve to death.
However, the more people taking walks should result in more ducks being fed - it's also reassuring people the 'ban the bread' campaign, which was started by a bird feed company several years ago, has now largely been discredited.
The Royal Society for the Protection of Birds (RSPB) says it's ok to feed ducks, and other water birds like swans, small amounts of bread (as long as it's not mouldy) as much as the birds can eat in one 'sitting' so that excess bread doesn't pollute the water.
The RSPB also advises that we should try to vary what we feed ducks and swans - Sweetcorn, porridge oats, defrosted frozen peas and bird seed are all excellent alternatives.
So, the charity is urging people before they set out for their daily stroll, to fill a coat pocket with some of these tasty treats and take a detour to a local pond to feed the resident birds there.