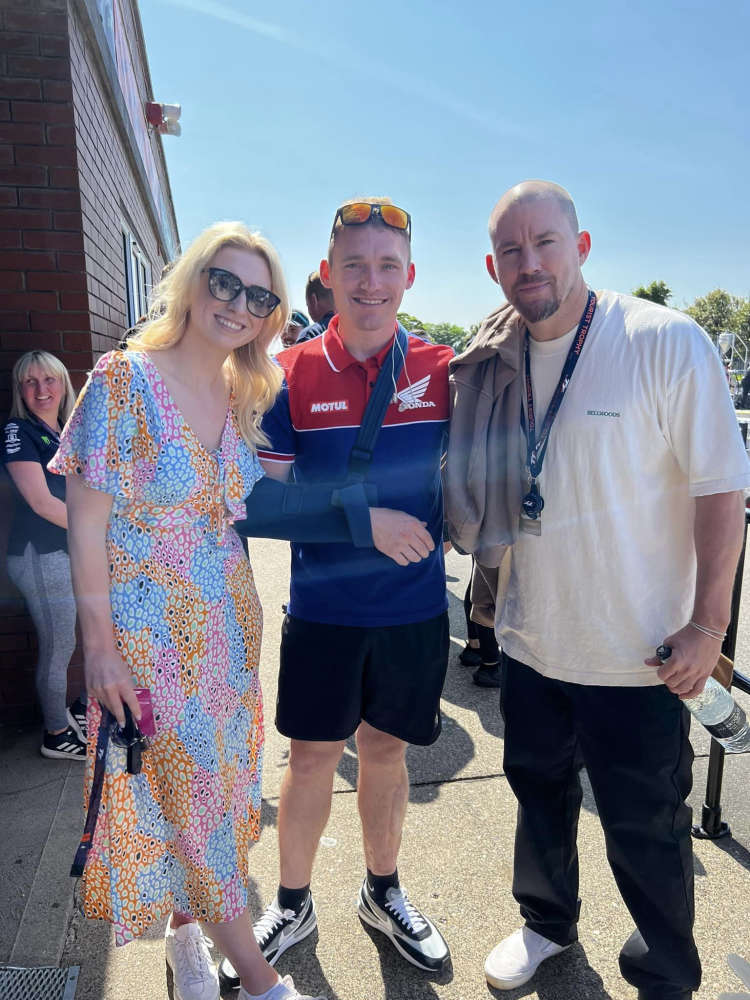 Local racer Nathan Harrison met Channing Tatum as the actor visits the Island for the TT.
In a post on social media, he says it's 'great to see such high profile actors on our little Island enjoying the best road race in the world.'
The 21 Jump Street star was spotted at the Grandstand over the weekend.
Tatum has also recently spoken to Forbes about his next Hollywood projects, hinting that they're 'playing around with an Isle of Man story.'
He was seen around yesterday wearing a 2023 Creg ny Baa t-shirt.