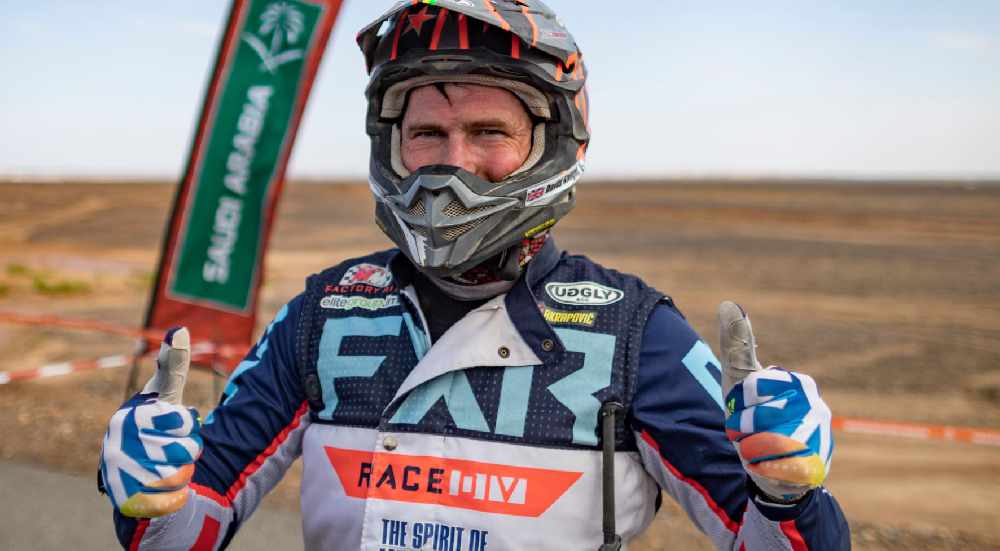 Local rider, David Knight, has achieved something special by finishing the gruelling Dakar Rally.
After nearly 8,000km of riding over 12 days, the 42-year-old and five-time World Enduro Champion finished the mammoth challenge on his first attempt , crossing the finish line in Saudi Arabia yesterday.
He finished 24th overall as a rookie, and was also the first rider from the Isle of Man to cross the line and the second fastest UK rider.
His achievement comes despite also suffering cracked ribs during the final ten stages following a fall on stage two - of the 142 riders who entered this years event, only 63 made it the distance.