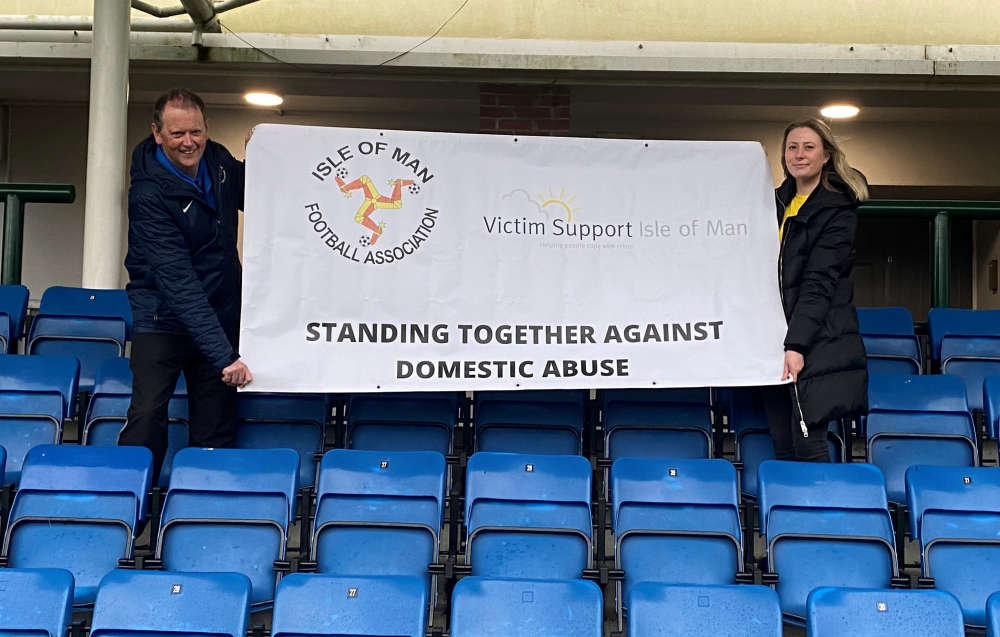 The Island's Football Association has partnered up with a local charity to 'stand together' against domestic abuse amid this year's World Cup.
It comes as UK research has found reports of domestic abuse spike around high profile football matches.
Police in the North West of England report a 26% increase in cases when a national team wins or draws - and 38% when a team loses.
To raise awareness, the IOMFA and Victim Support are holding a charity football match later this month.
Throughout December, the association and charity will also be sharing domestic abuse statistics.
The match will kick off from 7pm on Wednesday, December 21 at the bowl to fundraise for the charity.
The number of domestic abuse referrals to Victim Support IOM has also significantly increased by 78% between January and September this year, compared to 2021.
Amber Oakley, Marketing Officer at Victim Support IOM said: 'Domestic abuse will affect 1 in 4 women and 1 in 6 men in their lifetime, so it's an important issue that needs highlighting and people need to know that support is available. There is a large football community on the Island and football can be used to raise awareness and voice topics, so we'd like to send out a positive message alongside the IOMFA that domestic abuse can never be tolerated and that support is available.'