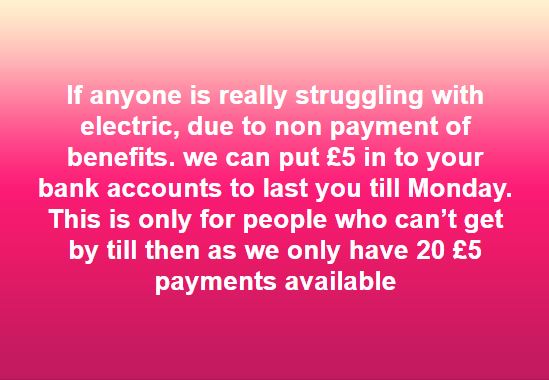 A local charity is offering a helping hand to those who aren't receiving benefit payments today.
'A Little Piece of Hope' IOM - says it can put £5 in peoples bank accounts if they're really struggling.
It comes after a 'significant' number of people - who were due to receive benefits payments today haven't had the money paid into their accounts.
The government confirmed it's down to an administrative issue and says the finances will now be paid next Monday (December 9).
The charity says anyone having difficulty paying electric can receive the fiver - but it's only for those who aren't getting benefits today as they have limited funds.