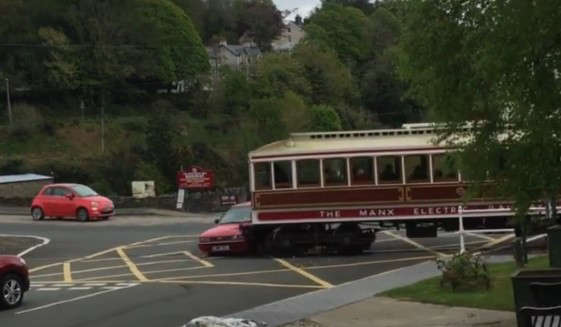 Credit: IOM Constabulary Roads Policing Unit Facebook page.
Police are asking the public to watch out for electric trams on the roads during the new Manx Electric Railway season.
Posting on social media, the Force have said to 'listen for the whistle' as you approach tramway lines across the Island.
They said it's 'a timely reminder to take care when approaching tram crossings,' as many cross main roads at various points on the Island, including the Snaefell Mountain tram.
Officers have also posted a video of a collision between a tram and a car which occurred in Laxey, to serve as a reminder.