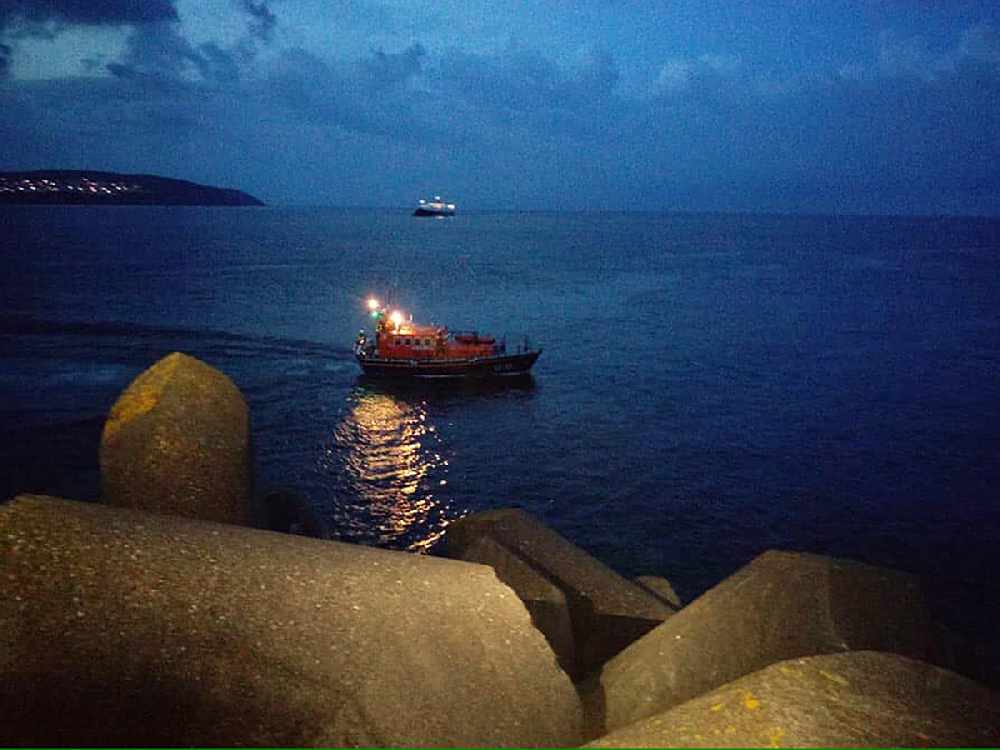 Lifeboat teams came to the aid of two holidaymakers in Douglas last night.
Douglas RNLI was called at around 10pm after the duo - who had been out fishing on the stabits at the back of the breakwater - became stuck because of rainy conditions resulting in one of them slipping and injuring their leg trying to get back up.
With the lifeboat itself unable to reach them, crews used an inflatable dinghy to reach the pair and transfer them to the main vessel.
Both were then taken back to the visitor pontoon on the breakwater and into the care of Douglas Coastguards and Paramedics to be assessed and assisted.