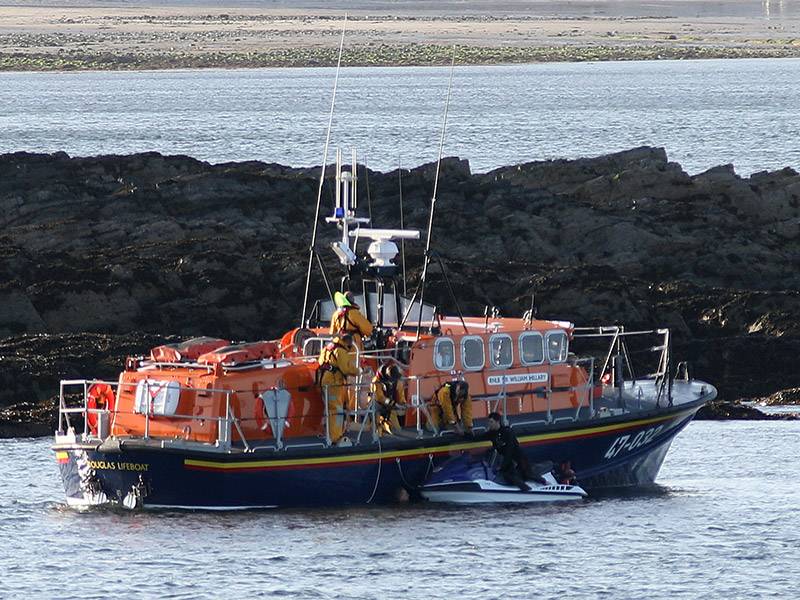 Douglas Lifeboat rescues the jet ski
Douglas Lifeboat rescued two people yesterday after their jet ski got into difficulty.
They were called out at 7.35pm to the craft that had suffered fuel problems near to the Tower of Refuge.
It was taken in tow to the visitor's pontoon at Battery Pier – the lifeboat was back in service 45 minutes later.