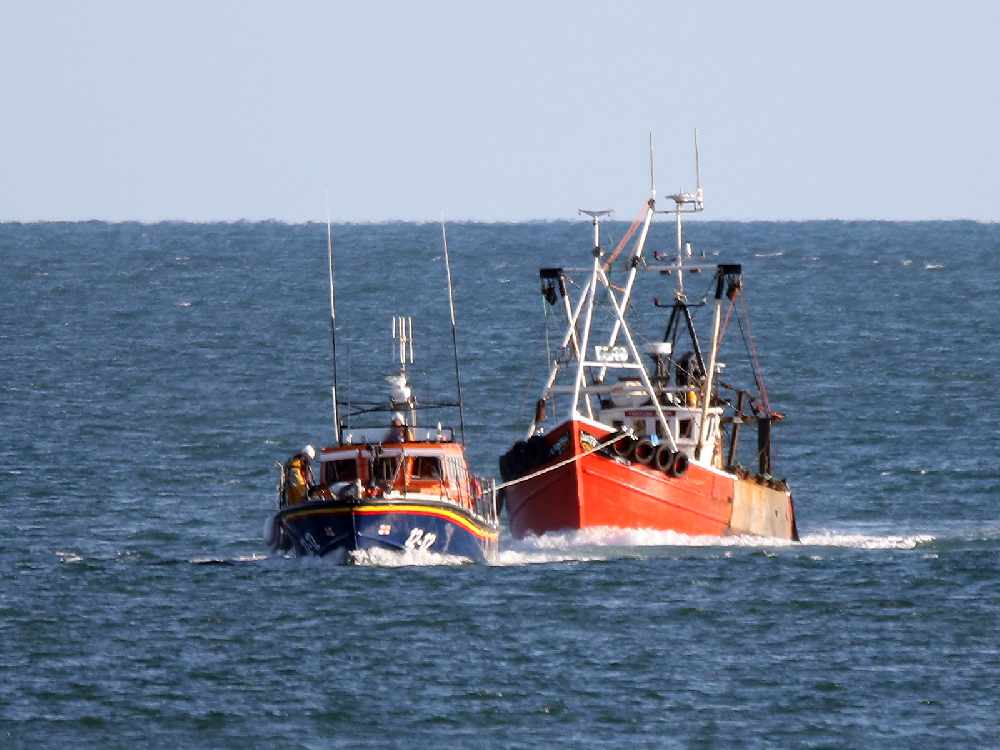 Ramsey and Douglas lifeboat were called to help a fishing boat on fire yesterday.
The crews launched at around 07:20 in the morning, after a request by the Belfast Coastguard.
When they arrived they found the 16-metre vessel 2.5 miles east off Maughold head.
The two people onboard has managed to extinguish the fire, and although neither were injured in the incident - the boat had completely lost power.
It was then safely towed back to Douglas harbour.