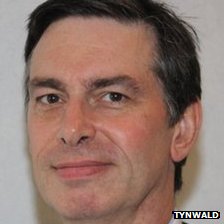 A former attorney general has lost the latest round in a legal battle over disciplinary proceedings by the Island's legal professional body.
Stephen Harding asked Deemster Rosen to halt proceedings against him by the Advocates Disciplinary Tribunal following a complaint by Jonathan and Jamie Irving.
Mr Harding said the case, which dates back to 2015, should be stayed and put before a new tribunal because it's worsening his depression, adding the body's decision not to halt the proceedings was unreasonable.
However, refusing the application, Deemster Rosen said the process over the past year had increased the burden on the legal profession, the public, the tribunal, the Irvings and Mr Harding.