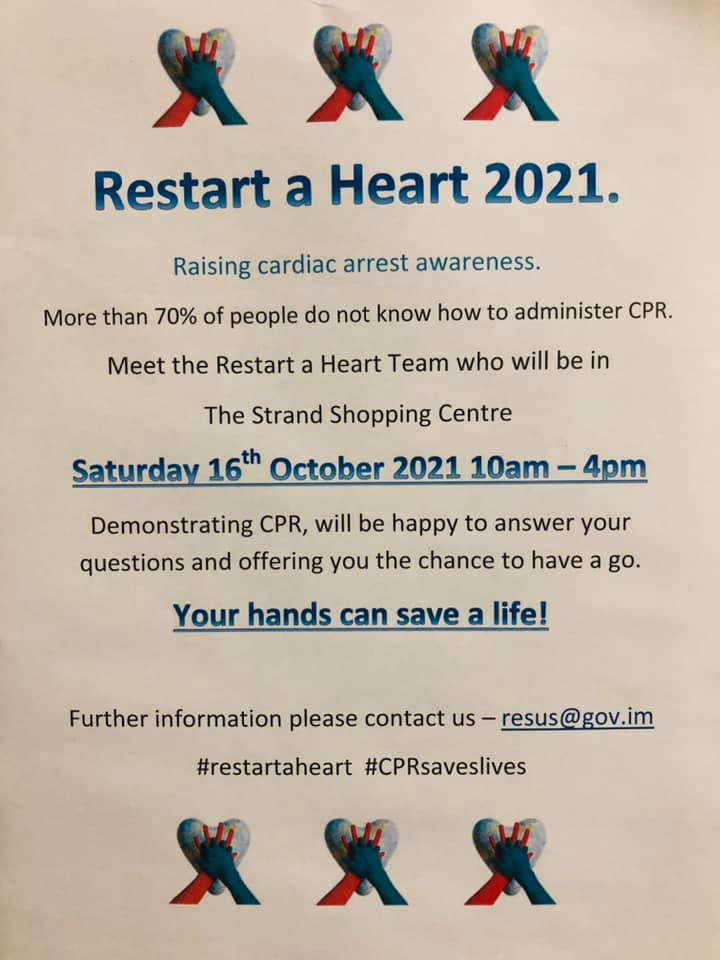 The Isle of Man will mark a special day next month, with a chance to find out how to save someone's life.
World Start A Heart day takes place on Saturday, October 16 and there'll be an event in Douglas to celebrate it.
Experts from the emergency services will be on hand to teach CPR to the 70 per cent of people who've never learned it.
The event takes place at the Strand Centre on Strand Street between 10am and 4pm.