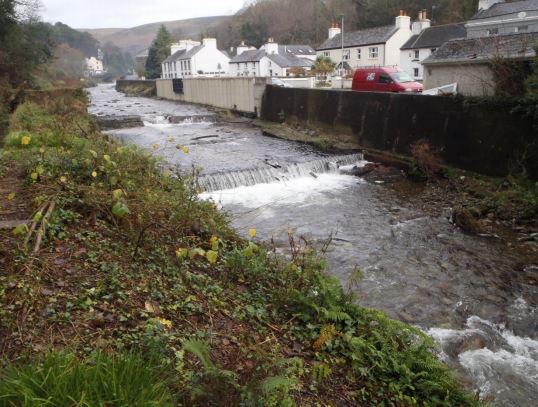 Plans have now been put forward to improve flood defences in Laxey.
The Department of Infrastructure has now submitted proposals for new walls along Glen Road as well as changes to the river weir currently in place.
The plans are part of a long-term solution in the area following devastating floods in the town in October 2019 which saw Glen Road the worst affected.
In its plans, the DOI says the walls would be built out of reinforced concrete and natural stone cladding across the rear of properties on Glen Road due to the current walls being in poor condition and not offering the required height to stop flooding.
Meanwhile, officials are also proposing to demolish the existing weir there and re-grade the river channel along with a rock ramp to control river flow.