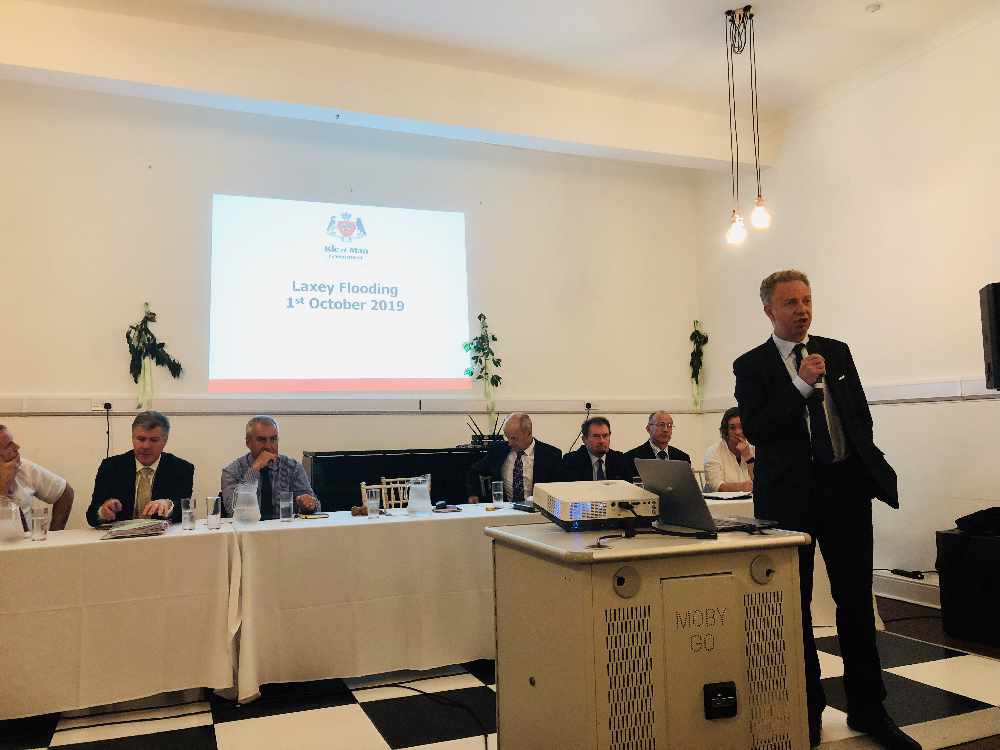 National and local politicians in Laxey have welcomed promises of action from the chairman of Manx Utilities (MU), after homes along Glen Road were hit by flooding.
At a public meeting last week (10 Oct), Dr Alex Allinson apologised to affected residents for the authority's role in the build up to the extreme weather event.
The chief minister has announced a independent review of the flooding will be undertaken by an off-Island specialist, who's yet to be appointed.
Garff MHK Martyn Perkins was at the meeting, and says many want to see the river cleared regularly, plus an end to development above the housing line.
His fellow constituency MHK Daphne Caine insists local knowledge must be listened to, and believes the tragedy highlights a failure of joined-up government.
Garff Commissioners have been involved in collating information from those hit by the flooding and forwarding it to government.
Chairman Jamie Smith says he was disappointed not to see a fixed date for the completion of the review, but felt Dr Allinson gave 'honest answers' at the meeting.