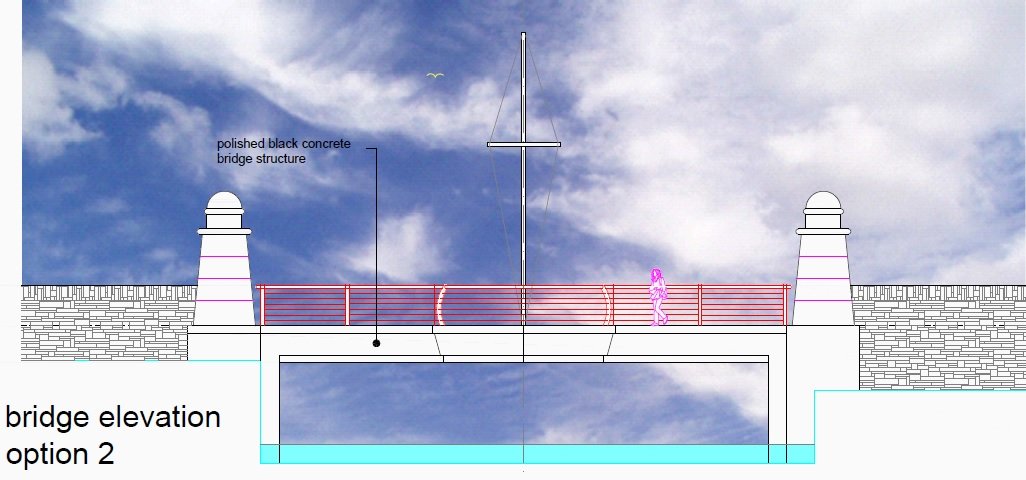 The new Laxey bridge design has been chosen.
A single-span structure will replace its predecessor - which was destroyed by flash flooding last month.
The bridge will include a footway and is expected to reduce the impact of any further flood damage by facilitating the free-flow of river water out to sea.
It was the preferred option out of four by commissioners, local public sector organisations and Laxey residents.
Should it go ahead the new structure is expected to be complete before this year's TT.