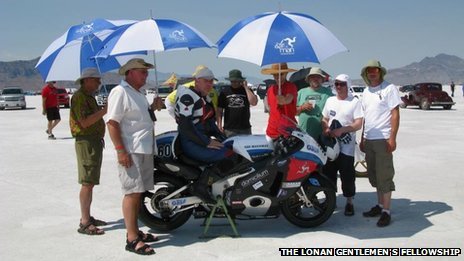 A new land-speed record has been set by a team of motorbike enthusiasts from the Isle of Man.
Reaching top speeds of 191 miles per hour, the team averaged a speed of 188.730 miles per hour over two attempts on the Salt Flats of Utah.
The modified 500cc class motorbike was made on the Island, a two-year project supported by local businesses for parts and sponsorship.